CIS Technology and Design
Our work consists of being drivers of innovation to generate economic, social and sustainable value.
From CIS Technology and Design, we are committed to design and innovation as key elements in improving the competitiveness of the Galician industrial fabric.

Our greatest commitment is your idea, your project. We are committed to getting involved in your initiative and we support you both in its development and in its implementation.

Our human team provides extensive knowledge, handles state-of-the-art technologies and is constantly learning to offer you the best support in the development and implementation of your project.

We invest in expanding our knowledge to keep being at the forefront of the most innovative technologies and be able to transfer them to the Galician innovation ecosystem. National and European projects.

Participants in dissemination and training activities.

Collaborations with public and private institutions and companies.

Promoted actions of dissemination, training and project management.

Public and private institutions and advised companies.

Coffees taken – and counting –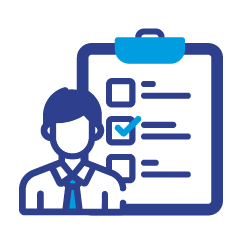 We participate as partners or as leaders in collaboration with institutions, research organizations, associations or companies in the development of R&D projects with national or European public funding.
National and European projects.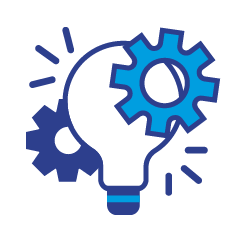 We provide personalized services to support technological innovation based on the demand of the Galician business community. Luisa Areán. Teacher of Training and Labour Orientation at IES Aller Ulloa
"I found it to be a very interesting and motivating visit for my computer science students. As a teacher of Training and Labour Orientation, my objectives when requesting the visit were 2: one of them, to show them a possible line of training and professional specialization and the other, that they had contact with the work in R&D that is developed at the CIS so that they value its importance in order to better position Galician companies in an increasingly global and demanding market. I believe that the two objectives were achieved since some of them ended the visit wanting to do some of the training offered by the CIS to learn to work with the applications used in virtual reality and augmented reality. On the other hand, it struck a chord since most of them are very fond of video games and they identified many of the techniques present in the visit in these games. "

Javi C. 6th grade of Primary, participated in the D´tec program for the promotion of scientific-technological vocations
"I was able to get to know CIS Technology and Design because they took me on a visit to my school, Cruceiro de Canido in Ferrol. We did many fun activities about Biology, (I called it Natural Sciences) and we saw that it is very interesting to learn new things about science and technology. We also saw that in the building there are a lot of classrooms and virtual and augmented reality laboratories. I already used to like Biology, but now I want to become a marine biologist even more!"

"The Galician Innovation Agency Design for Innovation 2020 Program aims to improve the productivity and competitiveness of Galician companies and, in this sense, CIS Technology and Design has been considered an ideal location to concentrate the design sector, developing its main strategic meetings and successful activities thanks to the versatility of its facilities and its specialized team"

BETANZOS HB S.L., Participant of the Materials Library of Galicia
"Participating in the Materials Library of CIS Technology and Design has been an important boost for our product. Despite ours being a traditional material, current market circumstances have made it an innovative material: sustainable, made from by-products, natural, recyclable and 100% biodegradable. It was fortunate to find in CIS Technology and Design a team of people with an open mind to see it and with enough vision to view it as a source of inspiration for designers. With this ambassador team, the results were not far-off: we have collaborated with a pioneering French moulding company in search of sustainable materials. Our material has now been validated and we have taken advantage of its flexibility and resistance to find completely new applications for our product through design, from cosmetic packaging to suitcases!"

INSTITUTE OF COMPUTER SYSTEMS ENGINEERING, TECHNOLOGY AND SCIENCE (INES TEC) of Portugal, partner in R&D projects
"As partners for years in several interregional projects between Galicia – North of Portugal, from INESCTEC we have always found an ally in CIS Technology and Design and in its team of technical and management professionals."

METALLURGICAL INDUSTRIAL ASSOCIATION OF GALICIA (ASIME) User of our facilities
"The magnificent facilities available to CIS Technology and Design have led us to repeat the organization of our annual congress in Ferrol. Both the facilities and the support staff guarantee the success of the event."

Teresa Vispalia Blanco, Head of the technology department of the C.P.I. San Sadurniño scheduled for its students to attend the workshops of the D'tec program for the promotion of a scientific-technological vocation.
"In this academic year, I took my technology students to CIS Technology and Design on two occasions to attend different workshops. They were very participative in investigating new technologies in a practical and enjoyable way, as the dynamic explanations they received aroused their curiosity about science; and, the use of different tools, made them discover the wide and important range of possibilities that these fields have in our society.
It is a luxury to have a centre of this type so close to our school."